We have changed the date of TrioCACIB 2023, the show is moved from the previous date to 8. – 10. 12. 2023.
We look forward to see you at the show!
UPDATE - The Final Competitions will begin an hour earlier than yesterday, at 15:00.
UPDATE - The Final Competitions will begin an hour earlier than yesterday, at 15:00.
Z posuzování se nám 1.8.2022 omluvila paní rozhodčí Anca Giura. Usilovně pracujeme na změnách v umístění, vstupních listech a časování.
Vážení vystavovatelé, dnes ráno (27.7.2022) jsme skryli vstupní listy. Je to z důvodu, že paní rozhodčí Wágner Ruth zcela zrušila posuzování na naší výstavě ze zdravotních důvodů a paní rozhodčí Chrpová Veronika zrušila nedělní posuzování. Vzhledem k nastalé situaci musíme provést změny v umístění a aktualizovat vstupní listy. Velice se omlouváme se za komplikace a žádáme Vás o trpělivost.
Uzávěrka přihlášek pro vystavovatele i prodejce je prodloužena do 10. 7.
The general partner of TrioCACIB Prague Expo Dog 2022 is Marse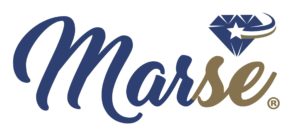 The registration are open through dogogffice.cz payment by bank transfer, or by credit/debit card.
Deadline 30. 6. 2022.
Dear Exhibitors,
today we have published the Judges' list for TrioCACIB Prague Expo Dog 5. – 7. Aug 2022.
We are preparing the propositions. Crufts 2023 qualification on Saturday Aug 6.
New bank accounts at Fio bank for payments by a bank transfers.
Online payments by a card through GoPay without change. 
The general partner of the show is Marse.
Only one deadline.
We accept registration only through dogoffice.It is necessary to have an account on the website www.dogoffice.cz
The catalogue will only be published online on a show day before the judging starts.
We no longer offer a discount for the registration of more dogs.
Please note, that starting January 1 2020 the vaccination of a dog against rabies is considered valid only if the dog is issued with a microchip, or marked with a readable tattoo made before 3 July 2011. More information on the website of State Veterinary Administration (in CZ only).
Dear Exhibitors,
international dog show TrioCACIB Prague Expo Dog, previously planned for april will be held on 5. - 7. August 2022. Cruft's 2023 qualification will be held on Saturday (Aug. 6), every dog which is awarded the title CAJC or CACIB is automatically qualified for Cruft's 2023.
Prague Expo Dog Team